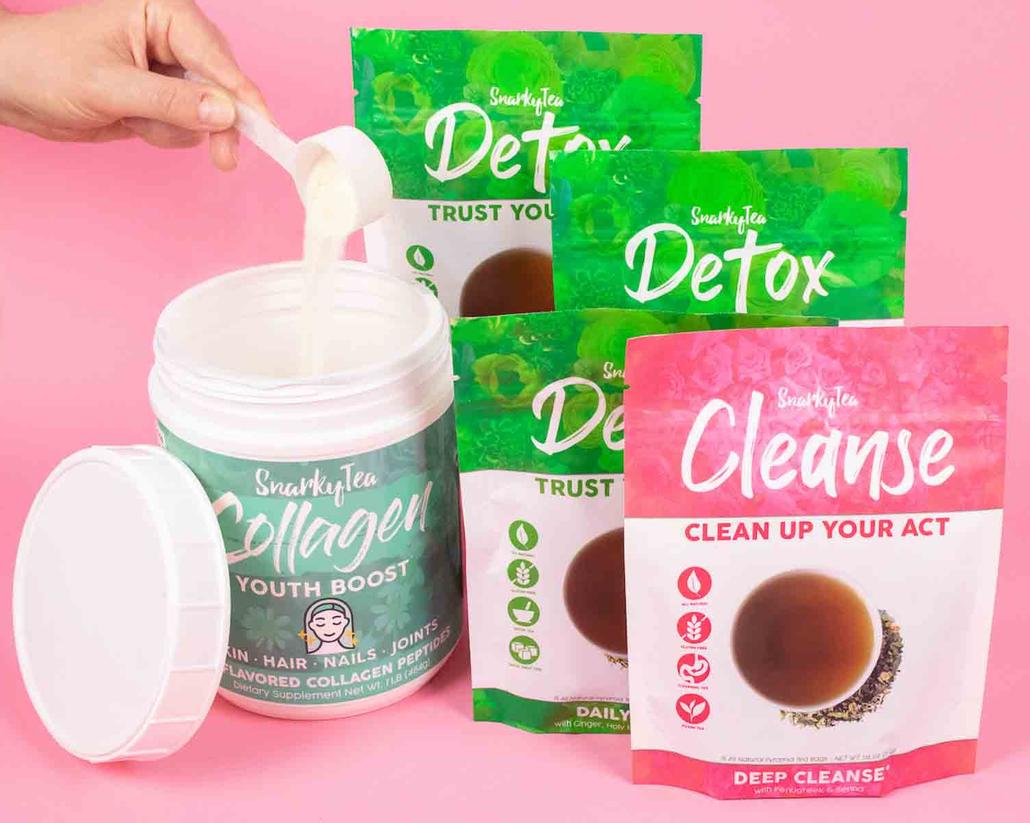 Trend #3: Consumable Beauty & Supplements
While we know that a healthy diet is the best way to incorporate the vitamins and nutrients we need to feel our best, consuming a perfectly balanced diet in today's modern world can be difficult. In fact, 92% of the population is suffering from at least one mineral or vitamin deficiency based on the dietary reference intakes. For our skin, this is particularly worrisome, especially as we age. That's why more and more brands are recommending supplements and other forms of consumable beauty (that's right – skincare you can eat or drink) as an important part of your daily beauty routine. After all, the perfect glow starts from the inside, out!
Do it: What vitamins are specifically beneficial to supplement for a glowing complexion? Vitamins C, D, E, A, and importantly, Collagen Peptides. Collagen is the protein that makes our skin plump, smooth, and supple. We begin to lose about 1% of our collagen per year in our mid-20s and lose as much as 30% during the first 5 years of menopause. Yikes. Collagen supplements can help to combat aging while keeping hair, skin, and nails strong and healthy. Other collagen-promoting plants, like butterfly pea, can be made into a tea for an extra boost.