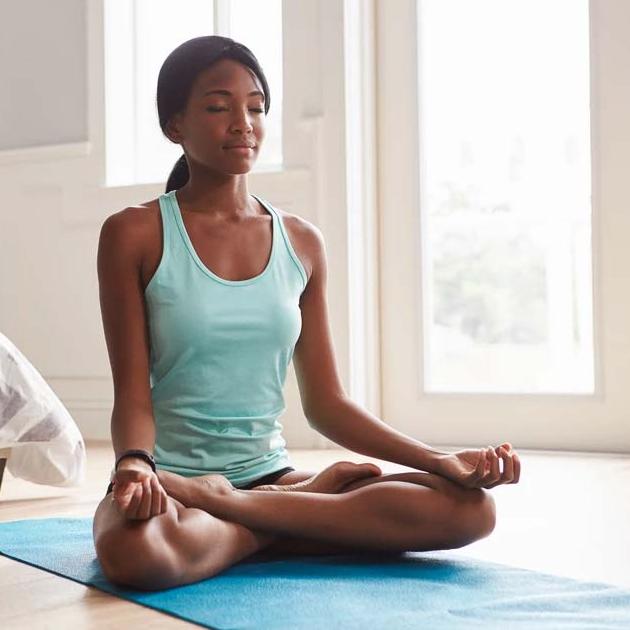 The 10-Minute Motivator
BREW: Brew a cup of tea that ties in with your daily goals.
Looking for a boost to exercise? Try our 

Detox blend

!




Need to focus at work? Our 

Energize blend

can help. This blend does contain some caffeine but it gets its power from yerba mate, a natural stimulant, in much lower doses. Twice the lift, without the crash!




Errands and chores weighing you down? Get a moment of self-care with our ultra-hydrating 

Glow blend

!



FOCUS: Sit in a serene space so you can focus on your breath, quiet your mind, and enjoy the aromas from your tea. That last part is super important! Smell is the strongest of the senses and is best able to influence brain activity. Each of our blends harness the power of aroma to boost effectiveness.
BREATHE: Breathe in quietly through the nose for 4 seconds. ︎ Hold the breath for 7 seconds. ︎ Exhale forcefully through the mouth, pursing the lips and making a "whoosh" sound, for 8 seconds. Start with four cycles to feel the effects, though it's noted you should do no more than 8 reps in one sitting.
THINK IT, SAY IT: Think about 3 things you're grateful for, right in this moment. Focus on them in your mind and allow yourself to sit in the gratitude for a minute or two. Say, out loud or in your head, "I am motivated, I am energized, I'm ready to go!".
MOVE: Choose one of these quick and easy movements to get the blood flowing!
      Chest-Opening Hug
Stand with feet hip-width part, knees slightly bent. Extend arms out to sides with palms facing forward. Inhale deeply through nose and look up, expanding wide across chest and opening arms as wide as possible.

Exhale out through mouth while wrapping arms around chest, fingertips hugging upper back, spine rounded, and chin dropped in toward chest. Repeat 10 times, alternating the arm that wraps on top each rep.

     Reaching March
Stand with feet hip-width apart, knees slightly bent, and arms by sides. Inhale deeply through nose while lifting right knee up in line with hip, extending left arm by ear, and leaning to the right. Return to starting position, exhaling through mouth. Repeat ten times, alternating sides each rep.

     Figure-8 Flow
Stand with feet wider than hip-width apart, knees slightly bent, and arms extended down and across body to the left.

Swing arms up and to the right while rotating left hip forward and lifting left heel, tracing a circle with arms toward the wall behind you. Immediately repeat to the opposite side, swinging arms through a large figure-8 pattern in a natural rhythm, breathing deeply. Repeat ten times.